I've done mocks like these in the past but I usually do them a couple weeks before the draft. I got bored today so I decided to start now and update with newer mocks throughout the weeks leading up to the draft. Without further ado here we go:
2nd round (56th Overall): Khaseem Green, OLB, Rutgers
Scouting Report:
http://www.battleredblog.com/2013/1/23/ ... eem-greene
Highlight Video:
3rd round (87th Overall): Gavin Escobar, TE, San Diego State Scouting Report:
http://www.nfl.com/draft/2013/profiles/ ... id=2540211
My own report: I'm a freshman at San Diego State University and attended quite a few football games. He has really great size standing 6'6" and weighing 254lbs. I never really paid attention to his blocking when I attended the games but I've heard mixed reviews from others who have scouted him. What I do know is that everyone agrees he is an amazing pass catcher and was the best receiver on the SDSU team. He can grab the ball out of the air with his hands and bring it down all while making it look easy. He isn't the fastest but he tries his best at getting YAC (He can be shifty at times, look at the 2012 highlight vid at 2:05). He's deadly in the red-zone with his frame and amazing pass-catching ability. Before the combine I believe he was locked at a 2nd round pick but after his combine I think he drops to the 3rd.
Highlight Video (I know the music doesn't sound like typical highlight vid music but they were made by his sister I believe so keep that in mind):
Thought I'd throw this in there too, he has talent off the field as well:
4th round (120th overall): Leon McFadden, CB, San Diego State
(Yeah I know, I probably sound like a SDSU-homer now but bear with me, I wanted to give us Tyrann Matheiu here but I don't think he'd fall this far, Leon is a beast as well) Scouting Report:
http://www.milehighreport.com/2013/2/28 ... ng-profile
< I recommend you read that
Highlight Video (He is the corner that plays in Sherman's spot, #2):
Hey who's that coach at 1:20 who seems really interested in him?
5th round (131st overall): Reid Fragel, OT, Ohio State
Scouting Report:
http://www.nfl.com/combine/profiles/rei ... id=2539651
Highlight Video:
5th round (151st overall): Matt Scott, QB, Arizona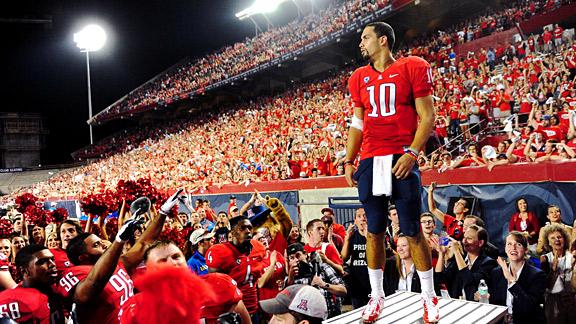 Scouting Report:
http://www.nfl.com/draft/2013/profiles/ ... id=2539647
Highlight Video:
6th round (184th overall): Marquess Wilson, WR, Washington State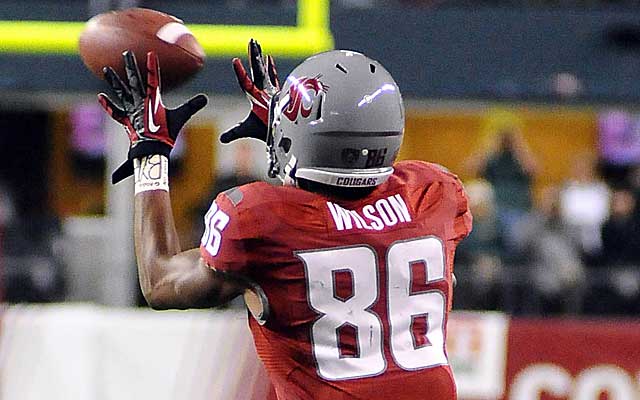 Scouting Report:
http://www.nfl.com/draft/2013/profiles/ ... id=2540177
Highlight Video:
7th round (198th overall): Cierre Wood, RB, Notre Dame
Scouting Report:
http://www.nfl.com/combine/profiles/cie ... id=2540209
Highlight Video:
7th round (215th overall): Caleb Sturgis, K, Florida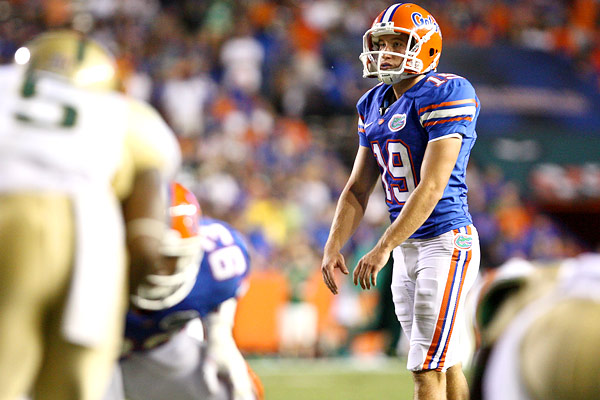 Scouting Report:
http://www.nfldraftscout.com/ratings/ds ... 3&genpos=K
Highlight Video: