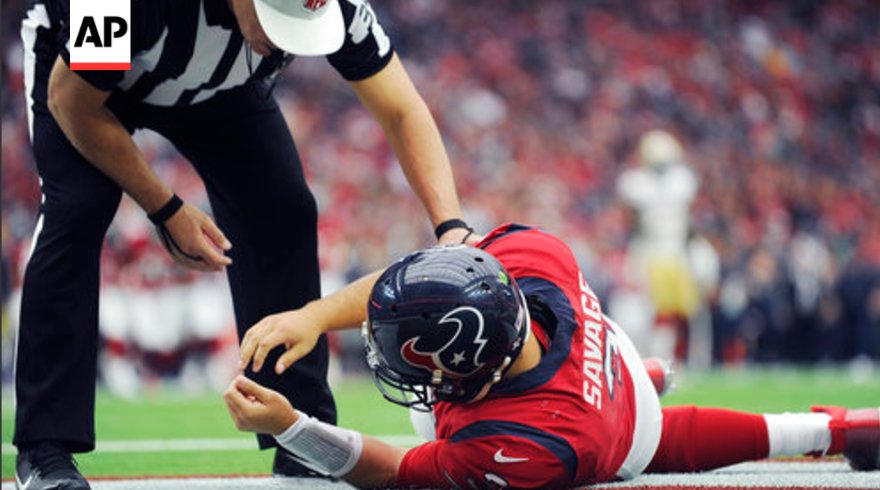 Remember when the Seahawks were fined over a lucid Russell Wilson going into and then right back out of a concussion tent?
Replays showed Savage looking dazed after his head hit the ground with both of his arms shaking and lifted upward. He was taken to the medical tent where he stayed for less than three minutes before returning to the bench and going back in for the next series.
The NFL said the Texans would not be fined for the incident. The NFL and the union review determined that the medical staff followed protocol but that his return to the game was "unacceptable."
Different interpretations for different folks. I don't know that any standard protocol actually exists. It may be just another myth.
When is a concussion a concussion? When is a catch a catch? When is interference pass interference?
Link >>>
https://pro32.ap.org/article/nfl-changes-concussion-protocol-after-savage-incident