Car-sized turtle fossils unearthed

Fossils of a turtle the size of a car have been unearthed in what is now northern South America.

The turtle - Stupendemys geographicus - is believed to have roamed the region between 13 and 7 million years ago.

The fossils were found in Colombia's Tatacoa Desert and Venezuela's Urumaco region.

The first Stupendemys fossils were discovered in the 1970s but many mysteries have remained about the 4-metre long animal.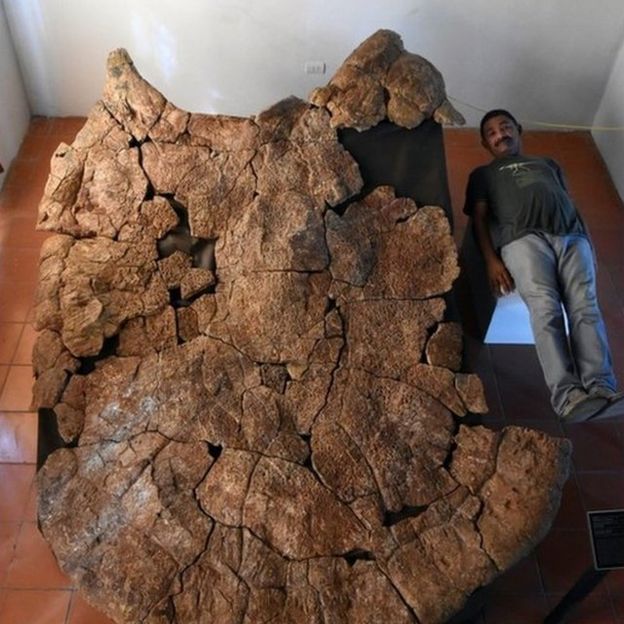 https://www.bbc.com/news/world-latin-america-51485011