So, not that long ago I began grinding my own coffee from whole beans and have become interested in trying some different brands. The Beer thread got me thinking that maybe some of you might have some recommendations on brands or different combination of blends you may use or have tried. My equipment is a basic grinder and a mid-level Mr. Coffee Brewer, don't know why I'd ever need more than that to make a good cup of coffee.
I'm not a latte this or that coffee drinker, I like a bold dark roast and I like it black like my beer
. Over the years I've tried numerous different brands (ground versions) from the grocery stores, Peet's / Seattle's Best / Starbucks / others I can't even remember. Most of it has been French Roast and I think Italian Roast a couple of times.
Currently have a couple bags of this, which is nothing more than Safeway's House Product. It's "Ok" and economical, but just doesn't have as bold of a flavor as a couple of the more pricey brands I've had over the years.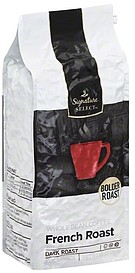 I friend sent me a link to this "Black Rifle Coffee Company", and after checking it out and reading some reviews I ordered a couple of bags of the "Beyond Black". Veteran owned as well so that is always a plus. If it lives up to my expectation I will likely try the other 3 Extra Dark Roasts they sell as they become available.
http://www.blackriflecoffee.com/collections/extra-dark-roast
So what do you like? Any recommendations?