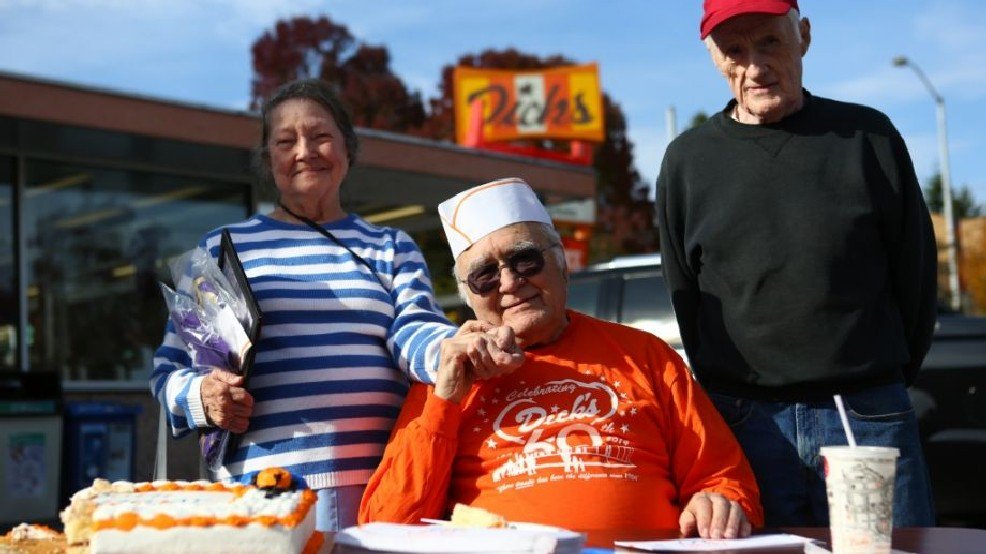 Celebrating his 90th birthday in October 2013, Spady thanked his workers - who enjoy pay and benefits exceptional in that industry - and the customers who continue to line up for Deluxes, specials, milkshakes and fries with cash in hand.
"We wouldn't have lasted a week, let alone 60 years without you!" Spady said then. "Ever since we opened our doors on Jan. 28, 1954, you've embraced us with your support and loyalty."
Spady went on to thank his wife of 60 years, Ina Lou, and remark on the remarkable region his restaurants have seasoned.
"I would like to say thank you to all the people who share this beautiful place we call home," Spady said. "We are all blessed to be able to live here, for as much time as God allows."
In the years after starting in Wallingford, Spady opened restaurants on Capitol Hill, Crown Hill, Lake City and lower Queen Anne. He opened in Edmonds in 2011.
Burgers and fries aside, Dick's is known for providing workers with college tuition help. Spady gave heavily to the regional Boys & Girls Club as well, having launched civic programs on his own as well.